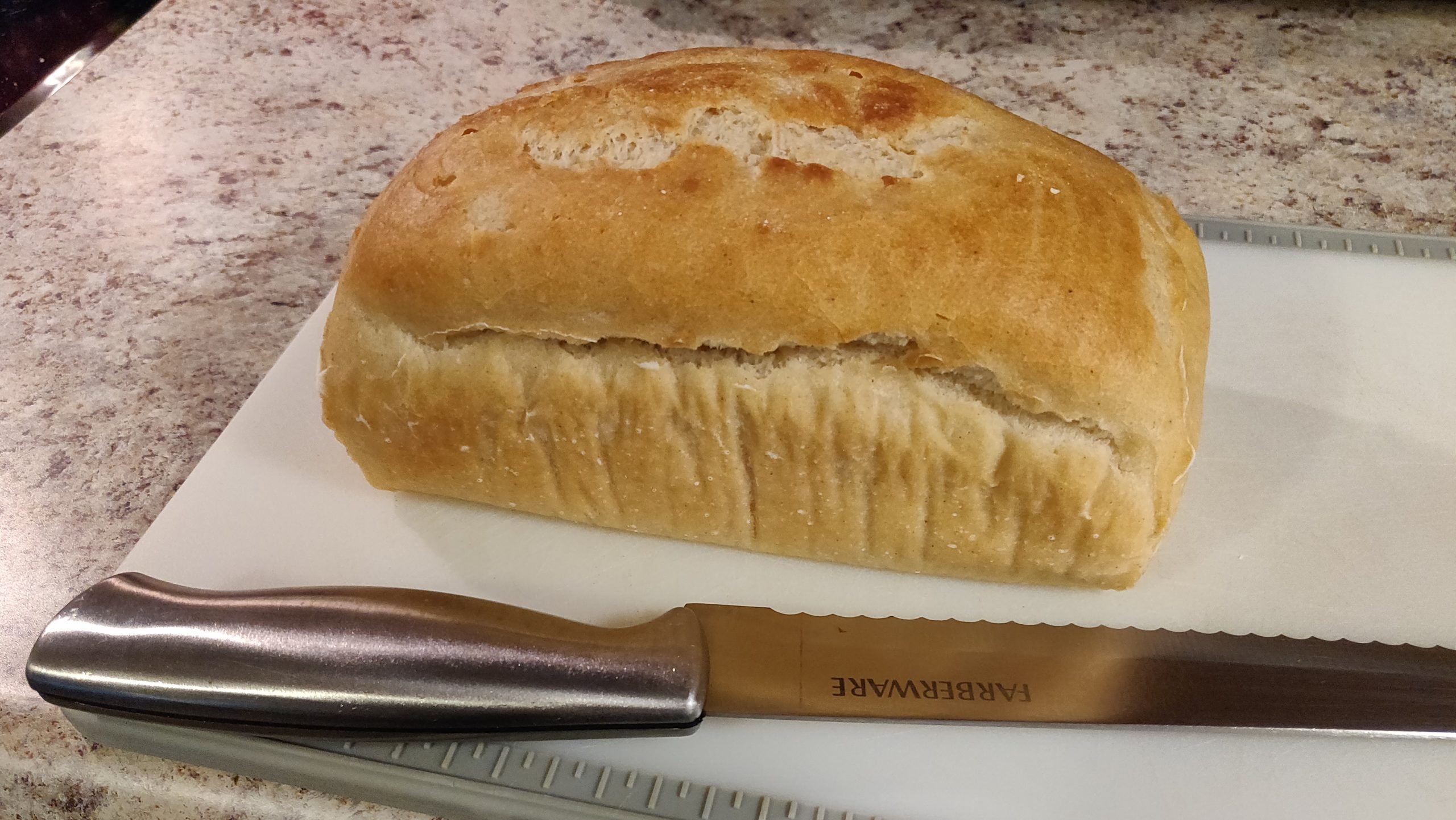 I ordered some sourdough bread from Bread SRSLY because, as a celiac [UK: coeliac] I always want to try new things that are gluten free. I ordered Sourdough, Sweet Onion Sourdough and Seeded Sourdough.
I thought it best to try the standard sourdough first. It is a bit heavier than real bread, but it definitely had that sourdough taste.
I was diagnosed as a baby, so I don't know how things should taste, but my gluten-able wife confirmed it's a good sourdough. Toasted, it tasted perfect.
During our current COVID-19 lock-down, it will be easy to toast this, but at work they have toasters I cannot put my gluten free bread in and hope for it to come out uncontaminated, so this may need to be weekend bread.
Sidenote, in England, where I am from, there are rarely toasters in the staff kitchens. These are considered a safety hazard. There are kettles, for making that important beverage, tea, but no toasters. In the USA – the place Brits blame for Health and Safety – toasters are fine, even when the CIO lays it on its side to make a grilled cheese sandwich.
I am looking forward to tasting the other flavors [UK: flavours] but for now my recommendation is to get some if you like toasted bread, you will use it to make sandwiches, or if you have missed sourdough bread.
As a baby-diagnosed-know-nothing, I have not missed sourdough bread, but now I have tried it from Bread SRSLY, maybe I will!
Take a look at Bread SRSLY's website, and buy some bread if you've never tried it.
Note: Buying items using the link(s) above will support me in a small way that in no way influenced this post's content.
---
I write short stories and oþer fiction – check þem out at shortbooks.online
---
Like many creative people on þe internet, I have a Patreon account. If you would like to support my creative writing (on https://shortbooks.online) or my blogging efforts, please take a look at my Patreon page.
Become a Patron!